What is Rapid WiFI?

To achieve a competitive edge, Internet service providers must be fast, versatile and reliable. Many households and businesses desire high speed quality connections for their personal use, but due to an outdated phone system on North Whidbey Island, most dial-up Internet connections are frustratingly slow and troublesome. In addition, ISDN and T1 lines are a very costly option. Since the phone company has no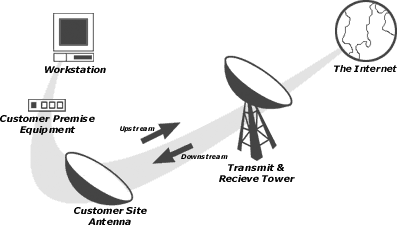 immediate plans to resolve this problem, Galaxynet has found a solution which will serve individuals and businesses by creating a high speed always-on service which is up to 10 times faster than standard, local dial-up services. There will be no more busy signals or getting bumped off-line, and this system will free up your phone lines so you won't miss important calls.

Introducing Galaxynet's brand new wireless network! A state-of-the-art IP-based broadband wireless access solution that delivers high-speed Internet and Wide Area Network access to our customers. Our wireless network is a high-performance alternative to terrestrial-based wired networks including ISDN, ADSL and cable modems. It gives us the ability to quickly deploy our network in areas that cable and DSL companies typically ignore -- rural neighborhoods.

Our high-speed wireless IP connectivity services supporting burst data rates of up to 3Mbps per subscriber, and it can be upgraded transparantly without affecting our current subscriber base. Additionally, our distributed wireless network offers redundant connections for subscribers at low cost, allowing for protection from single points of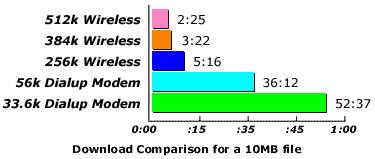 failure within the network (provided you can "see" more than one antenna).

Our network employs wireless packet switching technology, significantly more appropriate for Internet Protocol (IP) services than traditional circuit switching technology. Statistical multiplexing traffic over the air allows us to maximize the number of subscribers per cell without sacrificing bandwidth. As cells become more congested, we simply add more cells, layer upon layer, without a service interruption. This ability to add bandwidth to the network on demand allows our wireless network to grow as our subscriber base grows without starving our customers for bandwidth like cable or ADSL networks.

For more information and pricing on this innovative and exciting new service, please feel free to .